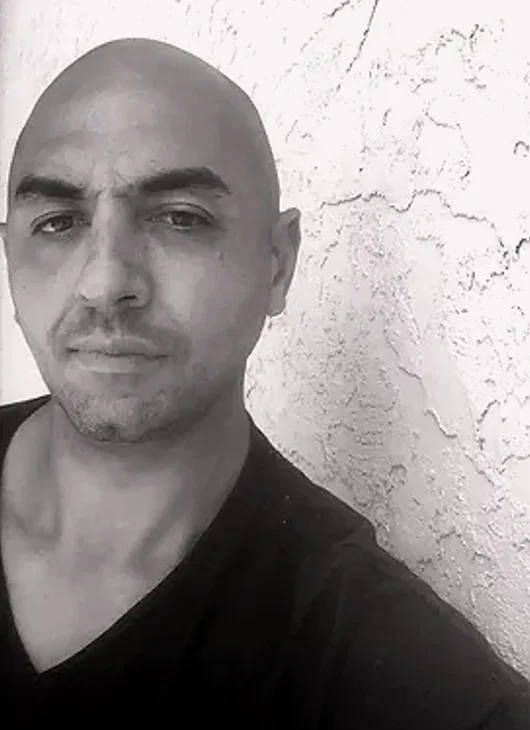 Keoni K. Wright
Keoni K. Wright produces work across a broad-spectrum, using mediums that might not seem interconnected at first glance. Keoni is primarily known as an experimental filmmaker and documentarian. From video portraits of liberation to mystical encounters with anacondas and biopics about civil war heroes, the bulk of Keoni's work focuses on the Amazonian-Caribbean nation of Suriname. 
His films have screened on five continents and have been featured in sixteen international film festivals to include the Los Angeles Pan African Film Festival and the Toronto Black Film Festival. His experimental films have been included in gallery exhibitions in Portland, Los Angeles, and Trinidad and Tobago. 
Keoni is an emerging wire bender (wire artist). His 2023 solo show at the EastYard creative space in Trinidad and Tobago marked the first time that his unique brand of wire sculpture art entered the realm of the public eye. For Keoni, the moving image and wire sculpture are both mediums for storytelling and they both convey his spirit-centric, punk mentality. While he seeks to constantly improve upon his filmmaking techniques, Keoni hopes to master the art of wire bending during this lifetime. In 2020, Keoni was nominated for Virginia Tech University's cinematic arts awards for decolonizing cinema. As of 2023, Keoni is the inaugural recipient of the For Common Good Platform Artist Residency in Arima, Trinidad. He is a testicular cancer survivor.